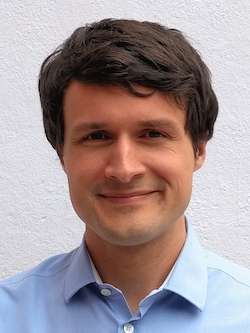 The AiiDA Ecosystem for Materials Modelling – Managing Workflows on HPC Systems from the Cloud
AiiDA is a workflow manager for computational science with a strong focus on provenance, performance and extensibility [1,2]. When executing a workflow, AiiDA records the provenance − calculations performed, codes used and data generated − in a directed acyclic graph tailored to provide full reproducibility of any given result.
Over the past four years, AiiDA has managed tens of millions of HPC simulations, developed an extensive ecosystem of plugins, and integrated with the web through the Materials Cloud open science platform for sharing FAIR data [3] and the AiiDA lab web portal for sharing turn-key solutions [4].
This presentation will focus on challenges encountered in today's HPC environment from a workflow/platform developer perspective, posing a number of open questions in the hope of stimulating fruitful discussions.
[1] G. Pizzi et al. Comp. Mat. Sci. 111, 218-230 (2016). doi:10.1016/j.commatsci.2015.09.013
[2] S.P. Huber et al., Scientific Data 7, 300 (2020). doi: 10.1038/s41597-020-00638-4
[3]  L. Talirz et al., Sci Data 7, 299 (2020). doi: 10.1038/s41597-020-00637-5
[4] A. V. Yakutovich et al., Comp. Mat. Sci. 188, 110165 (2021). doi:10.1016/j.commatsci.2020.110165
Please log in to have access to the recording.