Interoperability as the New Frontier for Storage Systems
As illustrated by IO500 benchmark in recent years HPC storage systems have considerably push the boundaries of performance. Not only from a quantitative standpoint with unprecedented throughput or capacity numbers but also in qualitative terms with the ability to deal with a much larger spectrum of workloads. Such progress, driven by new workloads such as AI are only of part of the answer. Nowadays performance equation has to integrate the complexity of the environment, storage systems are not used only as output for huge numerical simulations but integrated within the complex work and data flows. Therefore, the new frontier is about interoperability and the ability for a storage solution to be seamlessly integrated with other data hubs such as clouds either private or public.
Our talk will discuss the evolution of the raw performances and will open-up on the on-going efforts for a better integration within modern data flows. This is the ransom of success and the way HPC technologies will carve their way to mainstream environments.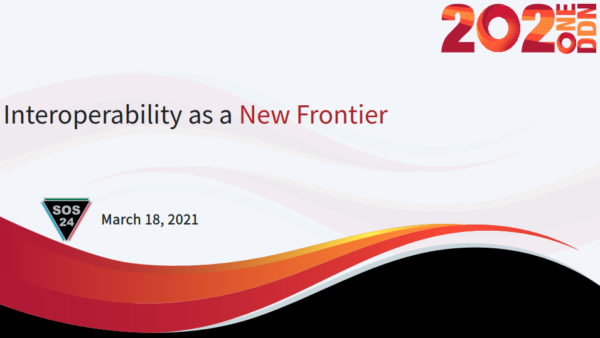 Please log in to have access to the recording.