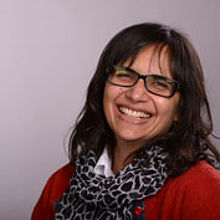 Welcome to Session V: HPC and/or Cloud for Data Driven Workflows
Presenters in this session will share their insights and experiences on services offered in the public cloud ecosystems, including HPC, for experimental and observational sciences communities, specifically with ever increasing data volumes.
The panel will discuss approaches to manage rapid growth and diversity of data sources, tools, methods and IT infrastructure requirements for scientific computing in the Exascale era and beyond.
Recording of the full session held on March 18, 2021:

Please log in to access to the recording.